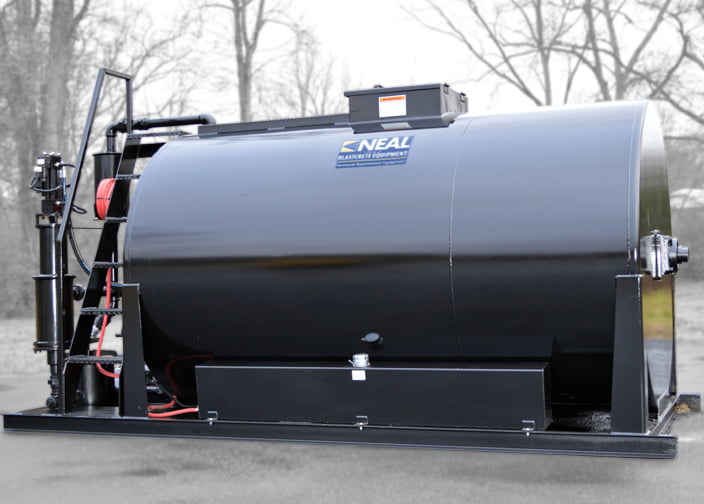 Heavy Duty Mixing, Storage and Transfer Sealcoat Tanks
Neal Manufacturing division offers both dual spiral and paddle mixing, storage and transfer sealcoat tanks from 500 to 10,000 gallon capacity.
Our heavy duty dual spiral mixing tanks are recommended for the manufacture of high volume aggregate, high viscosity materials including mastic materials that are used for road and parking lot maintenance. Dual spiral mixers are available up to 6000 gallon capacity and with Generation 4 transfer pumps up to 310 GPM.
Our heavy duty paddle mixers feature multiple, offset paddles for maximum agitation and are used for sealcoat mixing, storage and transfer. These mixers can include Generation 4 piston pumps for aggregate materials as well as gear type pumps for non aggregate materials.
All mixers and storage tanks include 24" access doors and large top manways, and heavy duty I-beam frame construction. All tanks include heavy duty corner bracing and gussets that secure the tank to the frame. Oversized filtration systems are available on all mixer and tank sizes, as well as plumbing 2" up to 4".